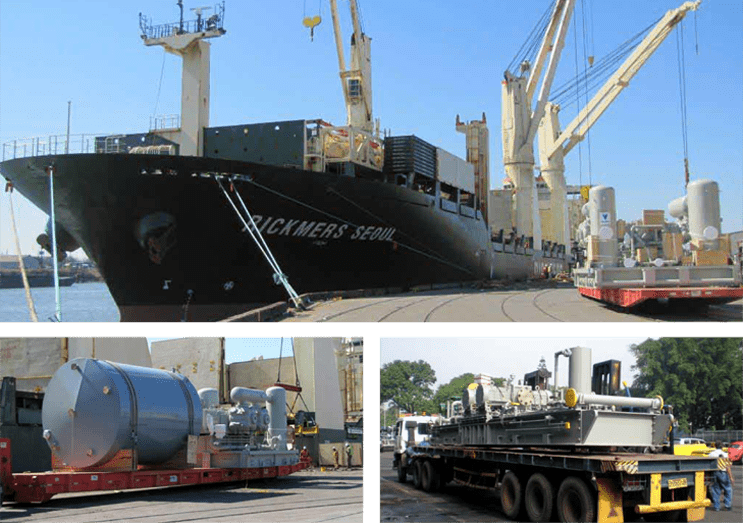 Customs Clearance
We provide customs clearance services to projects cargo (Power plants, Medical equipment & oil gas parts) , most large industries and to other commercial or private clients.
Customs Documentation
Our experience and approved customs clearing staff are trained to accomplish the authentication, preparing and handling of documents, as well as completion of all post-shipment formalities and endorsements which enables clients to complete their commercial transactions without any hindrances.
Customs Consultancy
We have extensive experience in the prompt resolution of clearance problems and advise clients on procedures that ensure smooth and efficient clearance with zero demurrage target.
Moving heavy crane (150 tons) and its accessories for Oil Rig on shore operation.
We moved a set of heavy supporting equipment for on shore oil drilling operation in Central Sulawesi.
Movement of Turbine Generator from Houston to Tuban, East Java.
We moved 70 tons of Turbine Generator across atlantic ocean to Tuban, East Java by chartered vessel.